Extra, Extra! Read all about it!
Recipes and ramblings for (hopefully) your reading pleasure...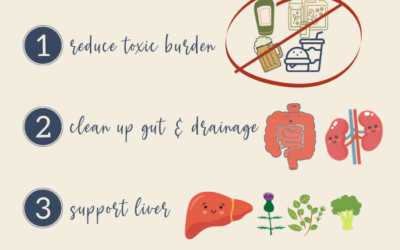 In the last post, I gave a simplified explanation of the detoxification pathways. Now, let's look at how to actually support your body's detoxification pathways safely. If you've wondered about going on a "detox," this is what you need to know! There are several...
read more