Extra, Extra! Read all about it!
Recipes and ramblings for (hopefully) your reading pleasure...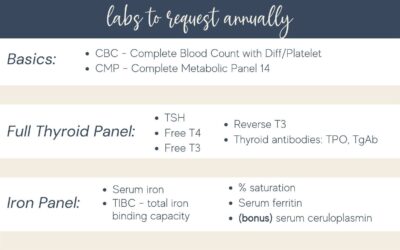 As we start a new year and you may be thinking about how to improve your health, one of the best ways to objectively assess your health is through blood work testing. I have had many clients tell me their doctor has told them all their blood work is normal and to keep...
read more