Extra, Extra! Read all about it!
Recipes and ramblings for (hopefully) your reading pleasure...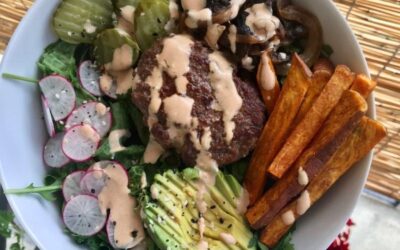 I love a good burger. This loaded burger bowl lets you have all the great toppings along with some extra veggies and you avoid the refined carbohydrates and gluten in the bun (or the not-so-great GF bun). You can easily customize this bowl however you like! Some...
read more