Extra, Extra! Read all about it!
Recipes and ramblings for (hopefully) your reading pleasure...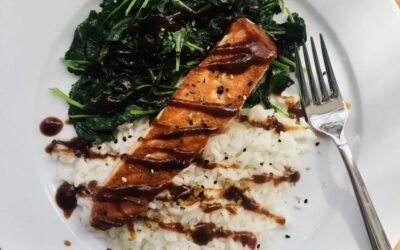 This is a truly quick dinner option. Especially if you use some frozen cauliflower rice, which also keeps this a Restart® friendly meal!Salmon Ingredients: Four (or more) 4-6 ounce salmon filets or 1lb uncut salmon filet. You can obviously have more or less salmon...
read more