Extra, Extra! Read all about it!
Recipes and ramblings for (hopefully) your reading pleasure...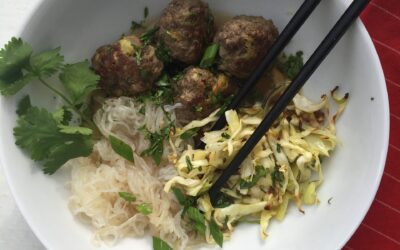 Meatball Ingredients:  1 lb ground beef 1 avocado, mashed 1 tsp sea salt 1 tsp garlic powder 1 heaping tbsp fresh minced ginger 3 green onions, sliced 2 tsp minced orange zest Black pepper to taste The Rest of the Bowl Ingredients: ½ large...
read more