Extra, Extra! Read all about it!
Recipes and ramblings for (hopefully) your reading pleasure...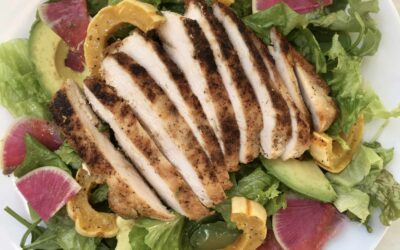 I love a fall salad that includes a bit of raw veggie and a bit of roasted squash. When I told my husband we were having "fall salad" for dinner he said, "so a salad with delicata squash on it?" Bingo. He knows me so well! Ingredients: 4 tbsp olive oil, ghee, butter,...
read more