This recipe is actually a sneak peak into a collection of recipes I am including in a course I'm currently working on. The course will be your roadmap to help you lose unwanted pounds, regain energy, improve sleep, improve digestion, and work to regulate your hormones. Oh yeah, it's going to do A LOT, so stay tuned. This recipe will be just one of many to help guide you through the course!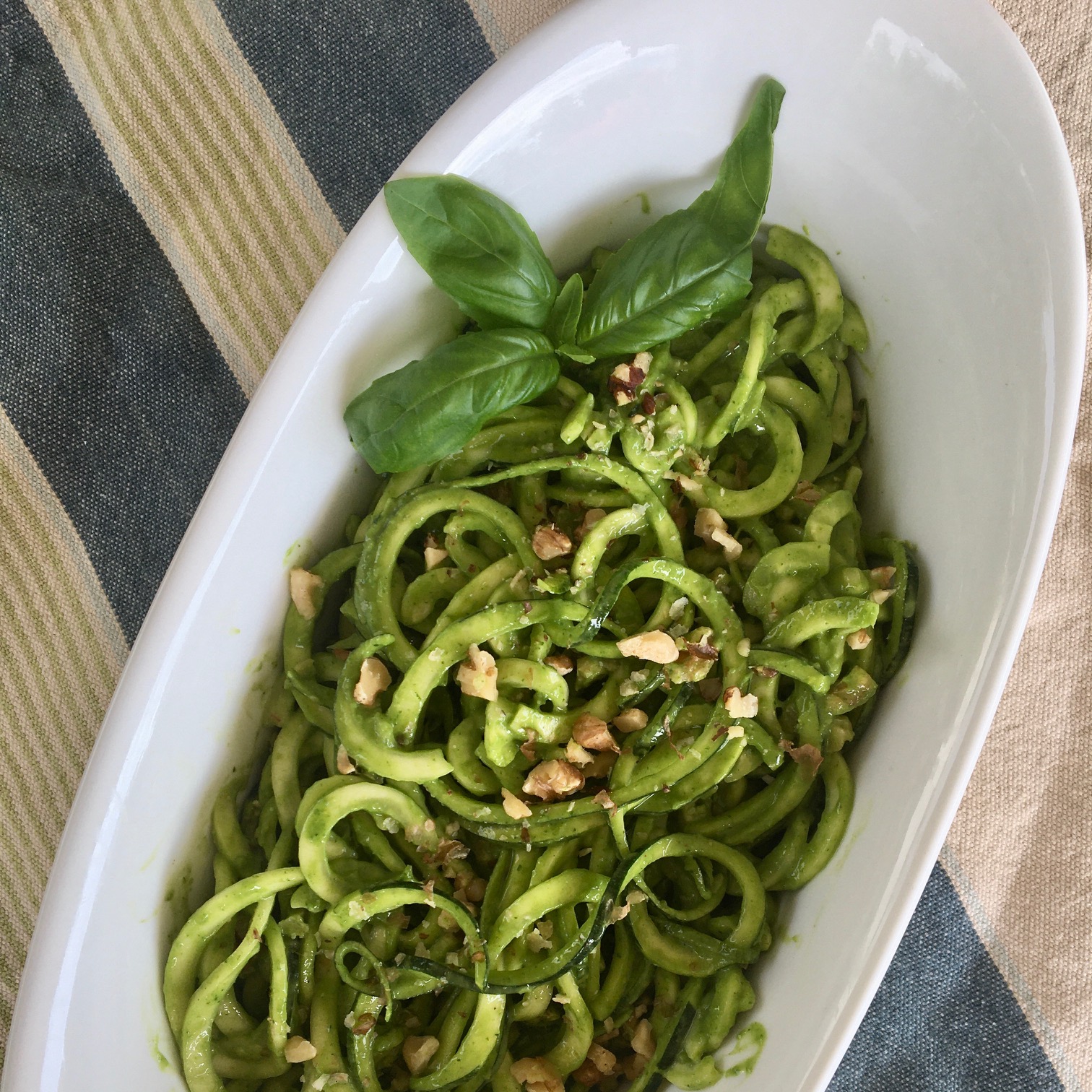 This makes a great side dish for a summer picnic or just a simple side for your weeknight meal. Serve with some chicken, beef, or fish, and a side salad with a lemon vinaigrette, and you've got yourself a nice little summery meal! 
Ingredients:
2 medium zucchinis

1/2 cup packed basil leaves

1/2 cup packed parsley – stems are okay too!

1/2 cup (or so) not packed chives. Just a big ol' handful

6-8 mint leaves

1 large garlic clove

Zest and juice from 1 lemon

4 tbsp extra virgin olive oil

1 avocado

1/2 tsp salt

little bit of water if needed to thin dressing

1/3 cup chopped walnuts (toasted if you like!
Directions:
Use some sort of spiralizing devise to make zucchini noodles. Or buy them pre-"zoodled." Or just slice them into thin matchsticks or use a veggie peeler to make ribbons. 
Combine the rest of the ingredients in a blender or food processor and blend until smooth, adding water if needed to make sure it all blends. Toss the mix with the zoodles in a bowl. Add the walnuts and serve! If you want to have this warm, you can cook the zoodles in a pan for a few minutes before tossing with the dressing and walnuts.
Woop, that was easy!