My Philosophy and Methods
You probably didn't get where you are overnight.
The stress of busy lives, poor nutrition, inadequate movement, lack of sleep, etc. builds up over time until eventually the body starts to show signs of over-burden and under-nourishment. We become unbalanced and deficient in vital nutrients that are needed to maintain optimal health. I will help you determine those deficiencies and work to correct them, enhancing your body's ability to drop excess weight, keep it off, and increase your energy.
I don't believe there is a magic pill or overnight fix for your health concerns. If only it were that easy! 
I also don't believe that you are just a collection of disconnected parts.
Everything we do affects everything we do. How we think, eat, move, sleep, and manage our stressful lives all play a role in determining the resilience and vitality of our bodies.
I DO believe it is important to address all of these areas on our own or with the help of someone who can guide us. I don't pretend to be an expert in all of these but I can help you focus on a few – proper nourishment and movement.
I do not subscribe to a one-size-fits-all approach. I believe there are certain underlying nutritional truths that affect us all but it is important to find the best path for you and your particular needs.
In order to determine your nutritional protocol, this is the process you can expect (with options for in-person or virtual sessions):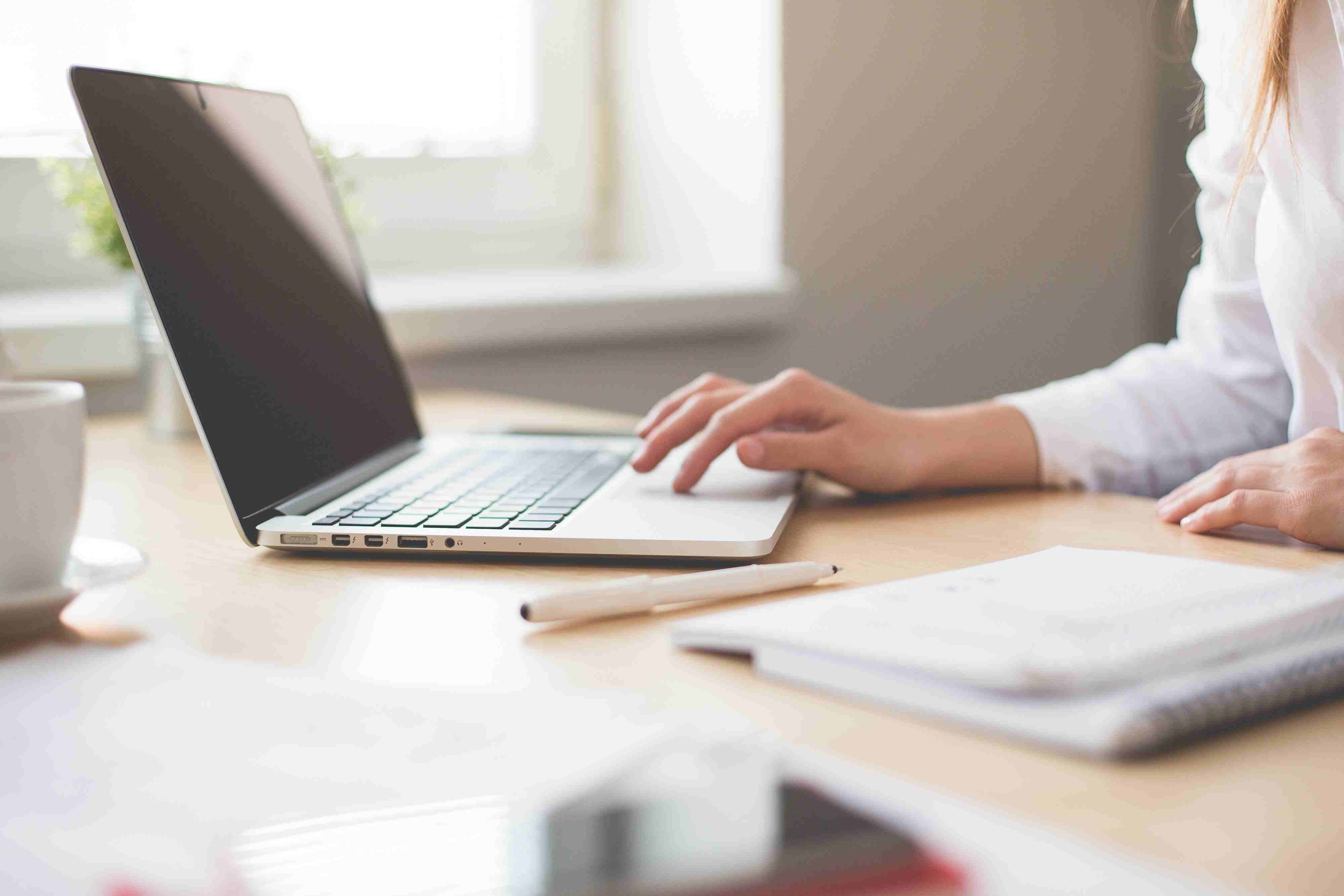 Let me get to know ya! Before our first meeting you'll complete an online Nutritional Assessment Questionnaire, an initial interview form, and fill out a food journal. The assessment and interview forms help me get an idea of where your body is most heavily burdened and what symptoms you are experiencing. The food journal just helps me see what a typical day of eating is like for you. No judgments! Knowing all of this before we even meet means we can hit the ground running!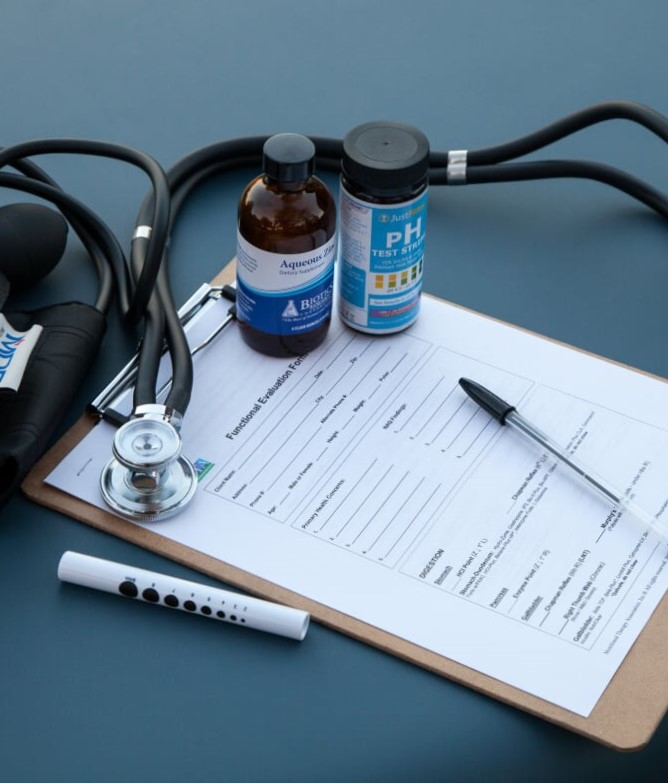 Virtual clients:
During this first session we will go over the results of your assessments and intake forms. We'll determine short and long term goals based on your needs and desires and discuss the dietary interventions that will help you get there. You'll leave that first session with some initial recommendations. After that you'll receive a more in-depth protocol that outlines plans made during the first session and a more thorough plan of action for moving forward.
In-person clients: same as virtual but you will also have the option of adding the Functional Evaluation (FE) and Lingual-Neuro Testing (LNT) to really nail down a tailored plan to your needs. Both are explained below!
Functional Evaluation and Lingual-Neuro Testing: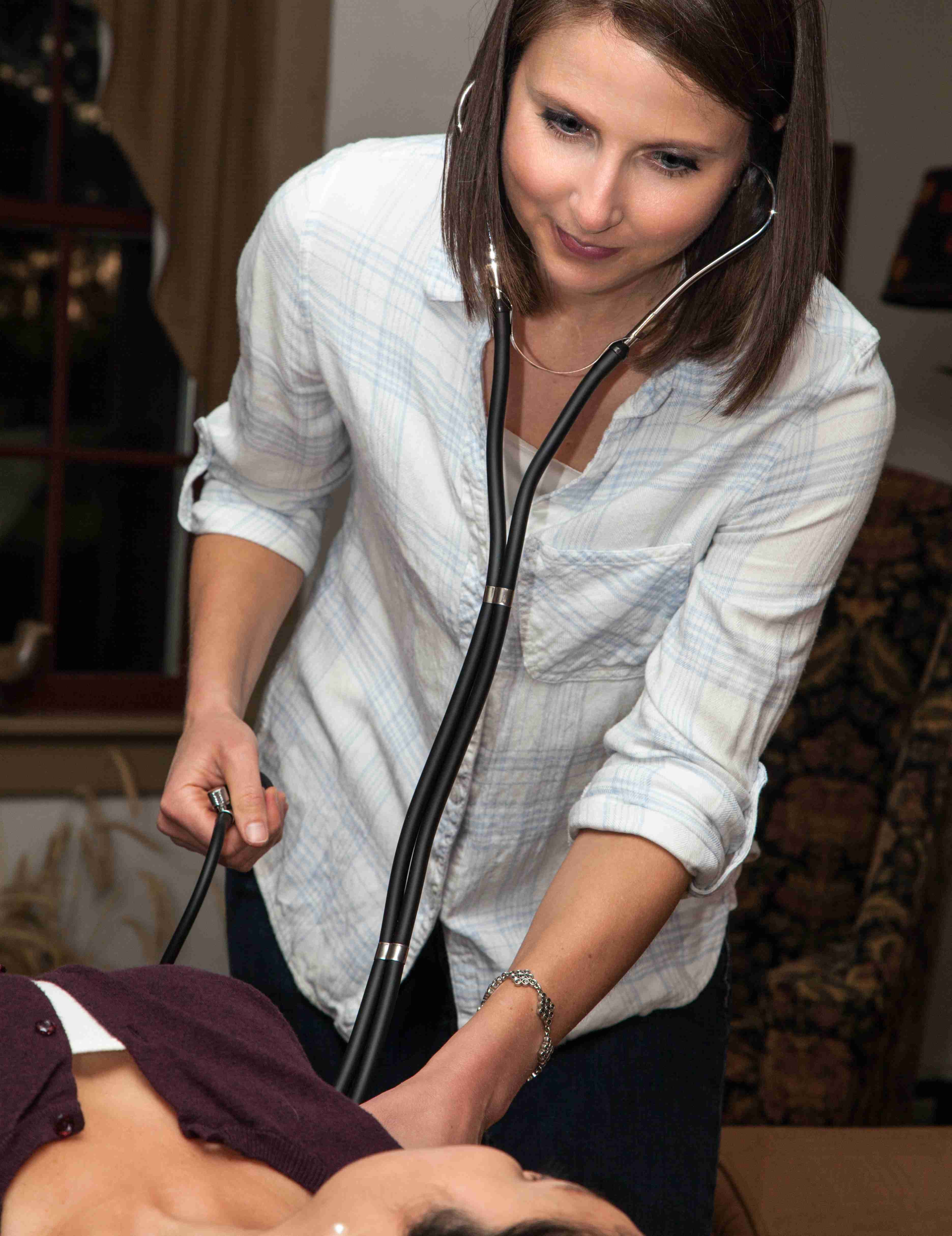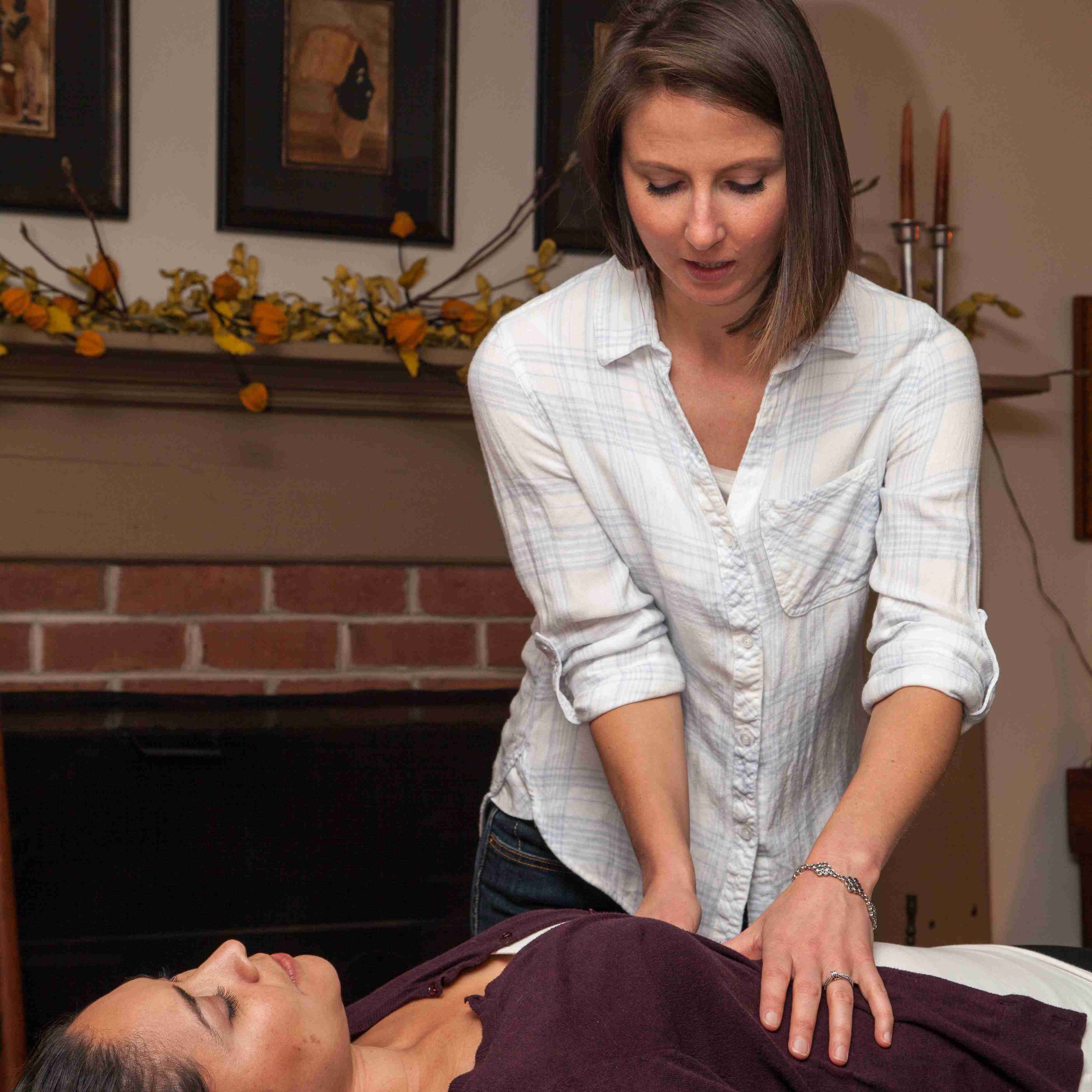 The Functional Evaluation (FE): is a process that involves a series of palpation points on the body that correlate to particular organs, organ systems, or glands. When these organs or glands are stressed, blood and/or lymphatic fluid are sent to those areas to bring in vital nutrients that are needed for repair. This increase in blood or lymph expresses itself as tenderness in the body. Using a scale of 1-10, you'll provide me with feedback about these points and we'll be able to really narrow down areas where you need the most support. The body speaks for itself here and this is a great tool to learn what
your
body wants and needs!
Lingual-Neuro Testing (LNT): Supplements can be the missing puzzle piece in your quest for better health and symptom relief. It's difficult to get everything we need from food these days! The kind of chronic stress that we all experience also uses up our stores of nutrients. The LNT process helps us get to the bottom of what specific nutrients your body is lacking. Our bodies have an amazing innate ability to determine what they do and do not need and we can test this with specific supplements. The neural connection between your brain and organs or glands allows me to place a particular supplement on your tongue that the organ may need. The brain registers this and if it is the correct nutrient or combination of nutrients we will receive biofeedback within 15 seconds that presents as a reduction in the tenderness felt from palpation during the evaluation. This testing allows me to deliver a personalized nutritional therapy plan for you and your needs, not just a generic one.
Ongoing Nutrition Guidance:
My principles and methods around fitness are simple. I will help you to move and feel better through appropriate exercise for you and your goals. You don't have to spend hours in the gym!
Get details on my offerings here:
You want to feel good again. You want energy, some pep in your step, and hey, looser pants might be nice too. You're ready to learn how to properly fuel your body in a way that will serve you, be enjoyable, and become part of your normal life. An individualized Nutritional Therapy Plan may be just what you need.
Looking for fitness direction, accountability, and someone to make sure you're not going to become one of those "gym fail" videos? Whether you're local to me here in York, PA or not, I've got options for ya. I can either bring the gym to you or provide online training and programming.
Why choose nutrition or fitness when you can have both? One stop shop here, people. In home nutritional therapy and personal training? Yeppers. Virtual nutritional therapy and personal training? Yeah, we got that too.