UPCOMING CLASS:
WHEN: Tuesdays May 18, 25, June 1, June 8, June 15
TIME: 5:30PM – 6:30PM EST
WHERE: Virtual – using Zoom
COST: $199 – includes a Restart Cookbook, materials, accountability, support, and education!
Sign up below if you're ready to jump in! Email me at liz@healthypursuitsliz.com if you want to chat more about it!
The Restart® Program is an empowering combination of nutrition education, a sugar detox, and support from your peers. It's a simple and powerful way to give your body a break from sugar and processed foods.
With a three-week sugar detox built in, the program focuses on how to use REAL FOOD to boost your energy, reduce inflammation, and get rid of your sugar and carb cravings.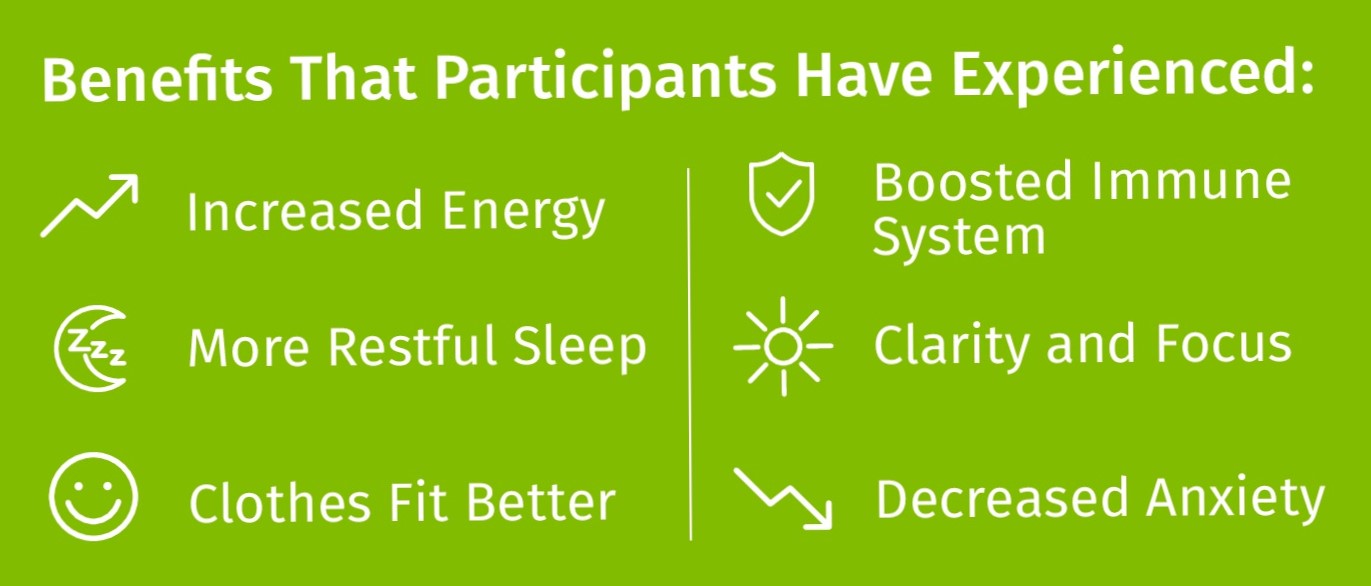 What You'll Learn:
WEEK 1: How to prepare for your REAL FOOD sugar detox. Learn tips to get yourself ready physically, mentally, and emotionally for a successful experience.
WEEK 2: Healthy digestion is critical to a healthy body. You'll learn how digestion is supposed to work, how it goes wrong, and how to optimize yours for better health. This is also when you'll start your "detox!"
WEEK 3: Everyone KNOWS sugar in excess is bad, but do you know why? Here you'll learn how your body responds to sugar and refined carbs, and learn how to get off of the sugar roller coaster.
WEEK 4: The truth about fats. What the good ones really are and how to incorporate them into your diet. You may be surprised by what you learn!
WEEK 5: YOU DID IT! You can move forward with your success and keep feeling great! Learn how to integrate the tools and skills you've acquired through The RESTART® Program.